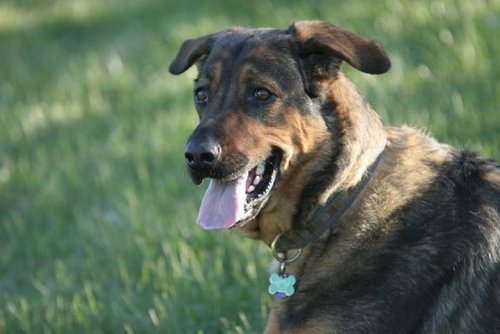 15 Mar

Behind the Scenes of Molly Dharma

Second chances are not always offered. This is especially true for animals who live at shelters. These animals do their best to live day to day, most watching as others leave for their new home. In the case of Molly Dharma, she never stood a chance.

Mainstream was approached through a friend to tell the story of Molly Dharma and how the Molly Dharma Run came to fruition. We decided to capture two separate videos; one about Molly Dharma's backstory and another focused on the run itself.

Ken Mann, who was a volunteer at Maxfund animal shelter, took a keen interest in Molly Dharma. She was very vicious and unfriendly. Ken would spend his days at the shelter tossing her treats through the openings in her kennel. Slowly, Molly Dharma began to trust Ken. He was the only one who could connect with Molly Dharma on that level.

Kirk Zimmerman had just lost his beloved wolf-hybrid dog and was looking for a new companion. He wanted a dog that would take some effort, that would bring him a challenge. Molly Dharma fit the bill. At first, he wasn't quite sure he could handle her. However, after witnessing her opening up to Ken, he decided to bring her home.

Both Ken and Kirk are motorcyclists and animal lovers and wanted a way to bring attention to smaller animal shelters. They decided to create a 'poker-run', where bikers from all over could ride down and see shelter facilities along with adoptable animals.

My fiance and I volunteered to get some additional B-roll during the day of the actual run, which was separate to the day we sat down with Kirk and Ken. We captured a lot of that day's b-roll on our iPhone and iPad, as it was easier to maneuver around dogs and bikes.

When we got into post production our editor was able to seamlessly color correct and tie in the iPhone/iPad video. It looked equally as good as the footage from our high end cameras. Not all footage can be captured with an iPad, but this was a perfect example of when and how to use that resource.

The run personified Molly Dharma as a biker. Much like the biker community, she has a tough, mean and strong exterior, but once you get passed that, she has a soft heart. It was an experience to witness these rugged bikers cuddling kittens and puppies. They were all very giving and friendly people.