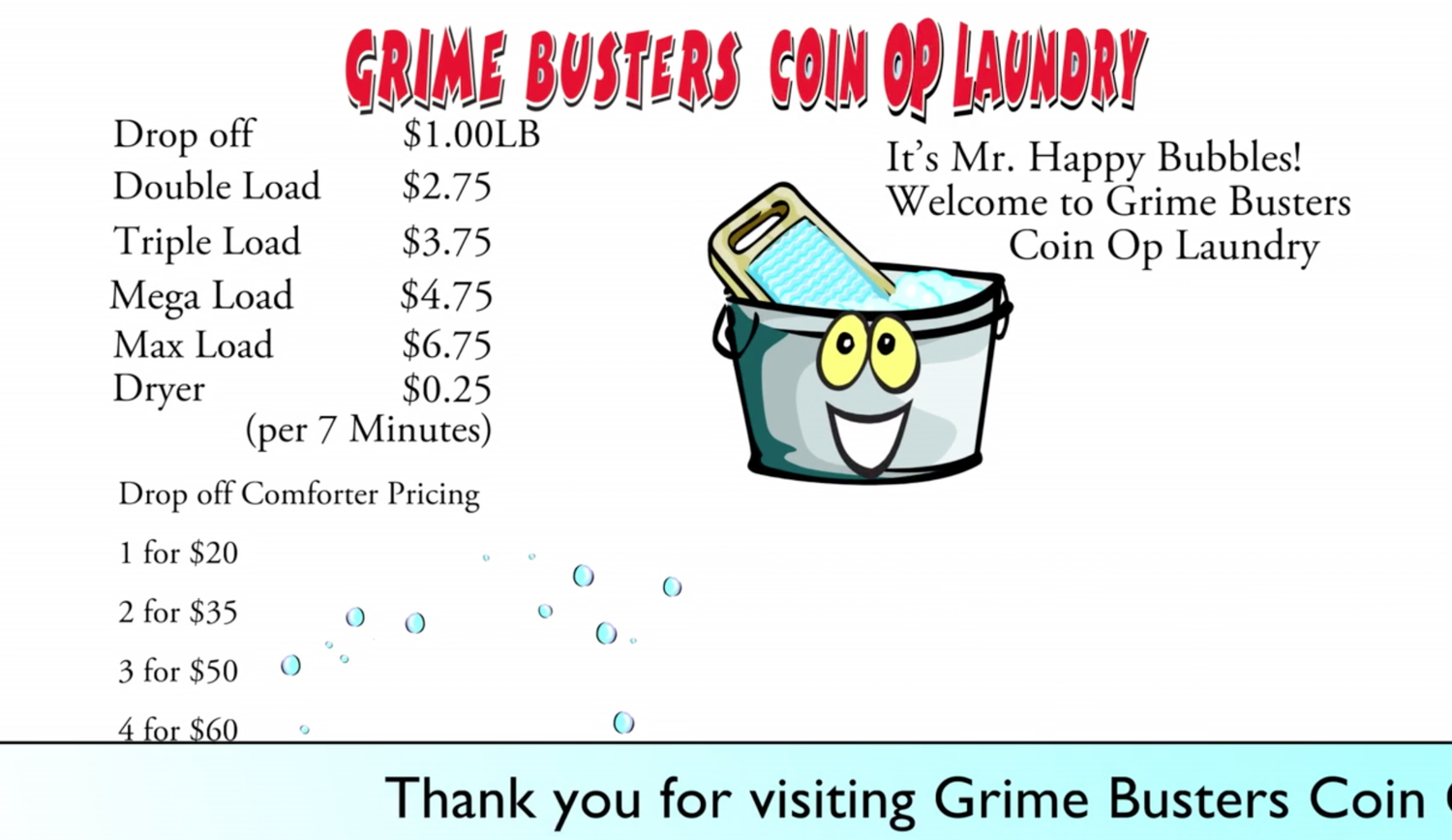 19 Dec

Behind the Scenes of Grime Busters

Most of Mainstream's projects thus far have been geared towards digital marketing purposes. However, in mid-summer 2016, we were connected with a local laundromat company called Grime Busters coin-op laundry.

Grime Busters was different from other clients because their purpose for video was to increase the management presence in the laundromat. The overall scope for this production was to have a T.V. running 24/7 with a loop of how to load the washer and FAQ's on one side and a pricing menu on the other.

Jay, the owner, had a vision for this project. He knew his mascot logo, Mr. Happy Bubbles, would serve as the narrator and the spokesperson for Grime Busters.

Jay knew video was the best way to increase his customer's attention and awareness. With video, Jay seamlessly reached his goal.